Currently viewing the category: "Winter 2021"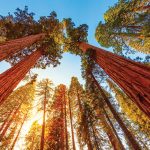 When I think of resiliency, I think of the Giant Sequoia trees in California. Not the California Redwoods, which grow on the coast of the State.
The Giant Sequoias only exist in a narrow 260-mile stretch of the state. It is the only place in the world that these prehistoric trees grow.
A […]
Continue Reading

→